Here are some further unsystematic thoughts noted down while reading Political Liberalism: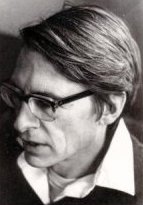 Rawls presents himself as a theorist of democratic society. That is a misnomer. It is not the people who rule in a society in which basic issues are all resolved in advance by Rawls and other experts and the solutions enforced by coercive bureaucratic machinery in all significant social relations. There are of course democratic elements that differentiate advanced liberal society from Soviet society. Many important specifics (e.g.,the exact features of the welfare system) are determined politically, and the people could if sufficiently outraged exert a veto that would remain effective as long as the outrage lasts. Such elements are important and provide something of a reality check that helps keep the system comparatively rational. They hardly make the system a democracy though.
The idea that in politics we should ultimately be able to present explanations that we believe should be acceptable to others, if the others are reasonable and well-disposed, is certainly a good one. How one carries that idea into effect depends on what he thinks reason and a good disposition include. I also like the device of a social contract entered into from behind a veil of ignorance as a way of presenting what understanding and goals should be accepted by reasonable and disinterested people. Of course, not everybody will agree with Rawls how the contractors in the original position would think about things and go about their business.
Rawls bases his system on his concept of "reasonableness" as a desire to take part as an equal in a reciprocal system of mutual benefit. He doesn't think reasonableness is required by rationality, but that it's just something that you have or you don't. (Lect. 1, Sec. 1.) So his system starts off with a "this is just what I happen to believe, OK?" Possibly others might add or start off with some other basic idea, a desire to take part in a system oriented toward the human good or whatever. Presumably you'd end up with a different system in that event, although Rawls thinks that if you accept reasonableness then the other things you accept won't interfere with acceptance of his system. It's far from clear why that should be so. To some extent his response seems to be that his version of reasonableness is something a lot of people can live with, and to the extent more people can live with it to a greater extent than other things it becomes the best hope for a stable and reasonably satisfactory social peace and so recognizably a good thing for that reason. Also, as it becomes accepted and successful people will adjust their other views to accommodate it.
Rawls observes (Lect. 1, Sec.1) that his society is not a society of saints. I suppose a question though is whether it's good to have a society that takes no public account whatever of the value of sainthood as opposed to the value of any project anyone might happen to have.
The experts are really in control in Rawls's theory. In the original position the contractors who decide the basic political principles are only allowed (Lect. 8) to choose from among well-recognized academic philosophical views (utilitarianism, perfectionism, intuititionism, and Rawls's own view) based on "general public knowledge" (Lect. 2, Sec. 4), which inevitably would mean expert consensus. I suppose he has to do that to be able to predict how the discussion will go, but it rather takes away from the persuasiveness of his scheme if you don't identify "expert consensus" and "the view we ought to go with if we're being serious about serious matters."
Rawls repeatedly (e.g., Lect. 2, Sec. 3; Lect. 4, Sec. 1) speaks as if deciding basic issues based on views that go beyond pure reasonableness is the same as enforcing the views and forbidding the affirmation of other inconsistent views that go beyond pure reasonableness in an equally reasonable way. (He speaks of "comprehensive doctrines" but it's not clear why they are more troublesome than any doctrine that goes beyond what all reasonable men agree upon.) I don't understand that. To do things one way is not to say that those who disagree can't affirm that another way would be better. In creating fundamental institutions it seems it will be necessary often to decide points on which reasonable men will differ, and in each case the decision will likely be more consistent with one comprehensive view than another.
It's unclear why the contractors in the original position would care whether inequalities were based on "fair equality of opportunity" or not. After all, they don't know whether they would win a competition and might do better if everything were hereditary. Why wouldn't the requirement that inequalities should be to the benefit of the least advantaged be enough (assuming Rawls's view that the contractors are totally risk-averse)?
It's not clear to me why Rawls's political liberalism is better supported by a convergence of various mutually-supporting reasons (by Newman's "illative sense") than Catholicism. So I don't see why Rawls's "fact of reasonable pluralism" isn't as much a problem for his theory as for the Pope's.
Sorry the foregoing is so abstract, but notes on Rawls are going to be abstract. He's also hard to simplify in ways people won't complain about since he spent a lifetime adding various features and distinctions to his system to deal with objections. I think it's a patchwork that doesn't add up but as I said it summarizes and rationalizes the considered understandings of those who officially know things so others will disagree with me and they'll have a lot of presumptions on their side.